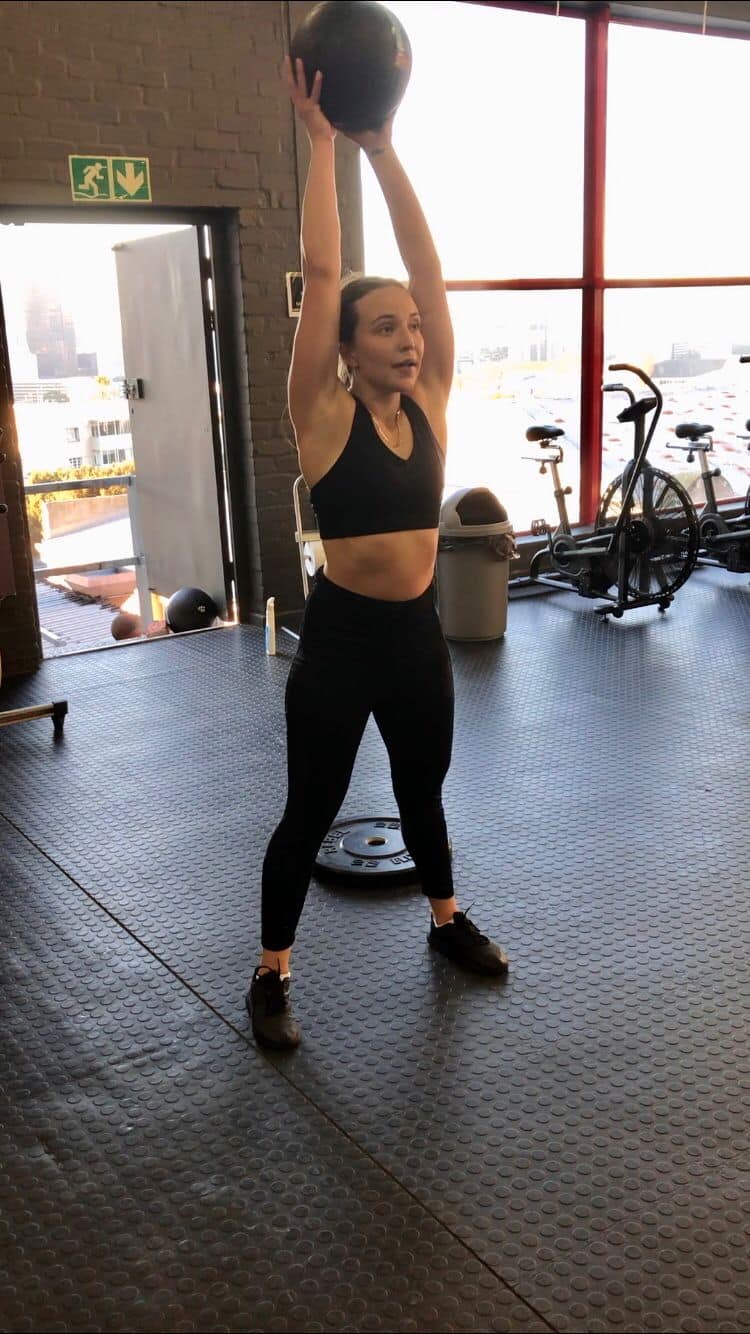 03 Sep

Member Spotlight – Roxi Louw- 03/09/2021

 I used to be fairly fit and on the go, then after having my 2ndbubs and lockdown my fitness journey pretty much came to a full stop. After a year of chiropractic and dealing with spinal injury after birth my body pretty much went into lockdown. I started training again last September, so it has been a year now and I am feeling the best I ever have.

When I started last year, I couldn't do a knee push-up, the 5kg weight felt heavy, pull-ups weren't in my vocabulary and I couldn't even manage the 400m warm-up run. More than the physical difficulty and challenges, my mental game was the weakest. I am naturally very competitive, which is why group training works so well for me because I get energized and pushed in this environment. Looking around and seeing other ladies doing the most, lifting and squatting big weights, running like the wind, doing a 2k row like it's nothing really left me feeling discouraged and like I will never progress. But I was determined to get "ME" back. I am so incredibly grateful for an amazing coach (Frik Muller) who has been committed to doing every day with me. He has been such a great source of encouragement and working with me where I am at and finding alternative movements. Coach James and his intense passion for technique has also been a game-changing aspect. I have learned to stay in my lane and not compare my fitness journey with the person next to me, as we all have our own journey and challenges. When I stopped the comparison game it really released me a lot. I could focus on where I am and set realistic goals for myself. I showed up as much as I could and gave my best every day. Some days my coaches will push me to go a bit heavier and beyond what I was comfortable with, which I am so grateful for because I discovered I am capable of more. 1 year later I am running 10km races for fun, squatting 1.5 my body weight, push-ups are easy peasy, and pull-ups well let's just say they are getting there haha..

Another challenge for me was the 22 Days of Roark. As a mom of two and all my other responsibilities, it seemed nearly impossible to complete 22 days of training in a month but I was determined to try and give it my all. I thought the physical battle would be the worst, the muscle fatigue and tiredness but it was the mental aspect for me again. Making sure that I train every day, when I couldn't go into the studio I would do the home workout, a lot of the time that meant 9 pm workouts being absolutely exhausted and when the couch seemed like a way better option. In the end, I managed 25 days of Roark in the month. I could scream with pride! 

Something that pretty much came out of the blue and was very unexpected what the social side! You would think that being in a gym full of girls that things would be itchy with a B.. but honestly, I have built such amazing relationships at Roark. I get a bit emotional thinking about it. Roark isn't just a gym where I go to sweat, it's a place of safety, a place of friendship, a place of encouragement, a place of personal growth! You have like-minded people around you that build you up and push you to be a better you. I am grateful that I opened myself to build friendships and to stay awhile after class and have a coffee and have some chats because now I feel so ridiculously blessed to have some pretty amazing people in my life!

I wish everyone can experience the joy of health, growth, and fitness as I have. It's not something to add to the to-do list but it's a way of life and in it lies so much physical and mental joy. Roark has definitely built a space for this to take place and I will forever be grateful for it.