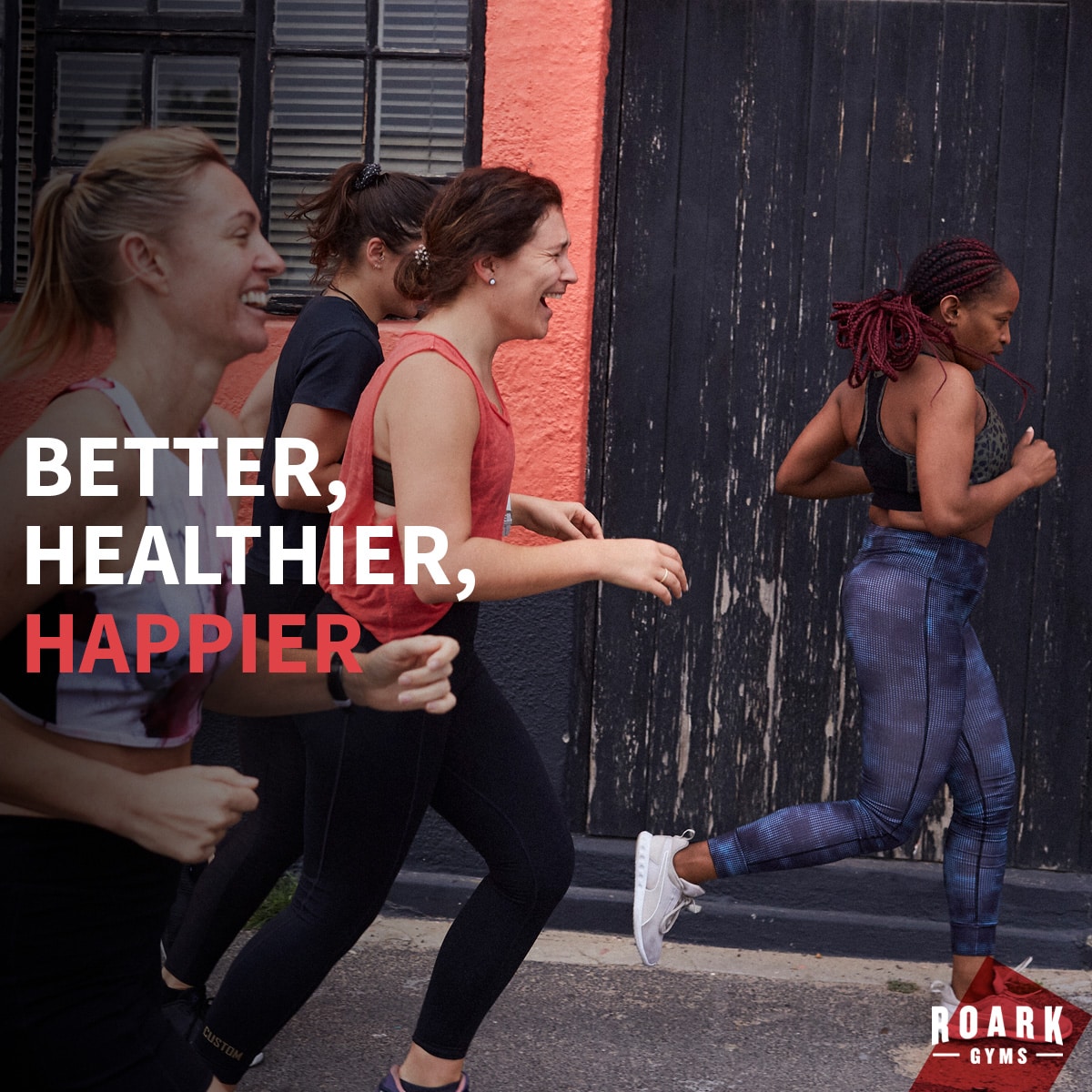 19 Aug

why we offer female only classes

We won't deny that there are certainly pros and cons to both mixed and separate gyms and at the end of the day it really all comes down to the individual and their needs. For us, the decision was quite simple to have a separate gym for women, and here are our top five reasons why.
A safe space to train hard
So many women are intimidated at the prospect of training with men – for many reasons. Having a women's- only gym gives women a level of comfort and support without feeling self-conscious about what they are wearing, how they look while working out, and of course how much they are sweating (and we love to see our girls sweat). Women tend to feel more confident & relaxed and this is also a big reason why Roark does not have mirrors in the gym.
More commonly referred to as "Gymtimidation", it's quite common – especially for people starting out – to feel intimidated at the gym. It could be that they feel inferior about their fitness level, or not knowing all the movements for the workout, or even not having the perfect technique. Women will generally feel less intimidated about these things in a women's only gym and at Roark, we do our best to create a culture of support & encouragement from our beginner members through to our more experienced members.
It is a space designed to accommodate all the later stages of a woman's life, from menstruation to pregnancy, postpartum, and even menopause. Roark will tailor workouts to support women at any stage of their lives.
Generally speaking – men and women have different body types and prefer to target different areas when training. Being part of a women's gym means that the workouts are tailored to meet these needs. Although we leave no area untargeted in each week of programming, our focus is more holistic and we perfectly balance cardio and weights in each session.
While the primary reason to come to the gym is to work hard and let off some steam, it's a place to meet like-minded, strong and confident women, of which some will become your good friends, both inside and outside the gym.
With all that being said, we get quite excited to host our mixed sessions every second Saturday. The vibe in these sessions is nothing short if dynamic and along with the culture of encouragement and support, our members push their limits and hit numbers they didn't think they were capable of.